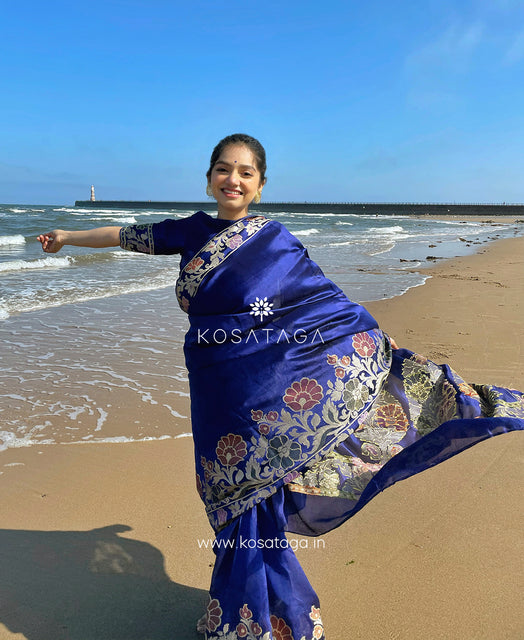 Here's a not so regular day at a UK beach :P
After 6+ months of lockdown in the UK, this World Ocean Day, I finally stepped out! Never have I been more grateful for the bliss of nature :')

Standing by the shore, amidst the magical blues of Sunderland, I soaked it all in. It was just me, the vast expanse (and well my husband behind the camera :P)

But that day, I truly experienced what it means to seize the day!

I ditched my beachwear, and draped myself in the elegance of a gorgeous royal blue Banarasi saree.
I felt like an artist, painting the beach with the rich language of Banarasi culture. 
The waves came running to me, whispering the magnificent tales of their journey, while the light breeze giggled, frolicking with my pallu. 
My beautiful memories from that day remain etched in the sand forever :')