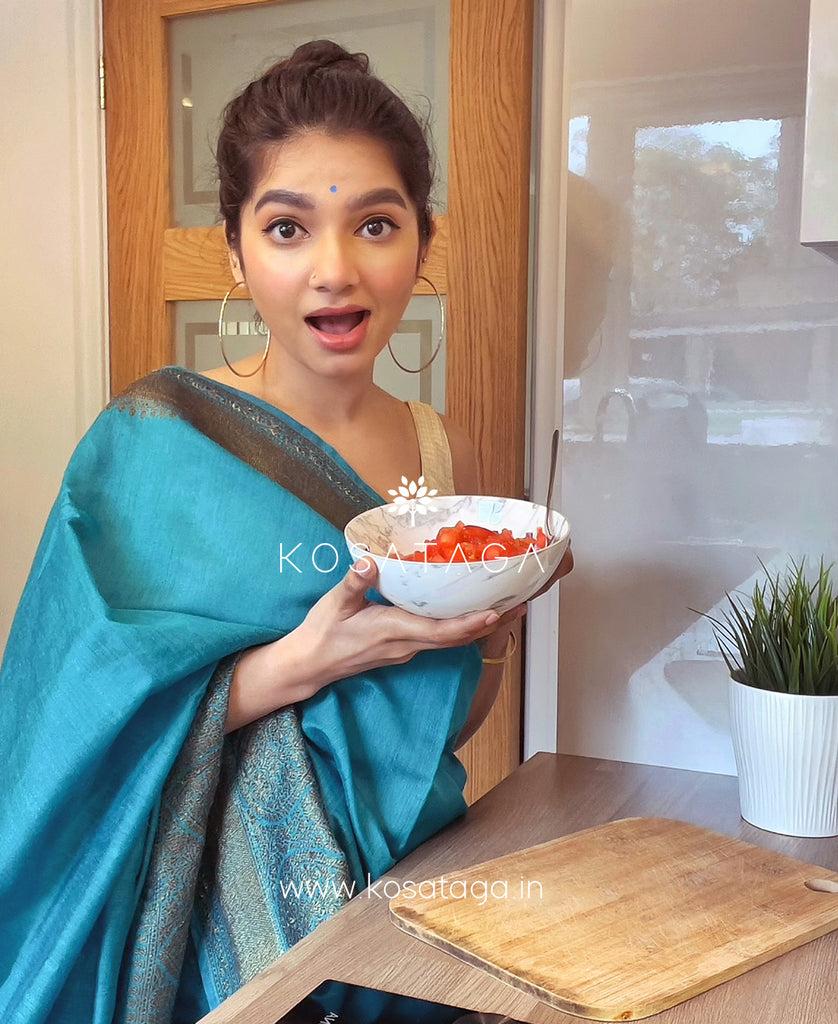 Yes, I dressed up in a pure handcrafted Muga silk saree to cook! (and yes I was scared about spoiling it too)
But where there's a pandemic, there's lockdown madness!

My friends and family are back in India and seeing the cases break records every day, I am constantly worried about their well being. 
The pandemic was taking over me and I finally decided to SHUT the news, dressed up in one of my favourite silk sarees and spent some quality time with Aditya while cooking together.
Can't escape reality but I felt it's very important to preserve my mind too.. Small pleasures of life and did a lot to uplift my mood :')
Plus, these days we find it so difficult to carry on our business. To post or not to post on social media is a big battle and we wish we could take a break till things settle but the truth is we also have to pay salaries to our artisans and employees.
As a small business, stopping operations is not an option for us. Yes we're working in limited capacity for some time, while taking all the safety precautions and in fact it's the work that keeps us sane from constant overthinking.
Draping myself in silk sarees and spending time with loved ones are my go to stress-busters. What are the simple ways in which you relax?